Complete Story

06/19/2017
Wright-Dunbar Housing Development Request from the City of Dayton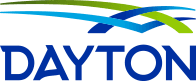 The City of Dayton seeks statements of qualifications from experienced builders and developers for the purpose of building out the Wright Dunbar Village (WDV) Neighborhood. The City has 30 lots available for residential development, infrastructure in place and residential tax abatement through a recently approved Community Reinvestment Area (CRA) designation.
One original, plus four (4) copies of Qualifications/Proposals, from interested respondents shall be submitted to the Department of Planning and Community Development by 4:00 p.m. on Friday, July 7, 2017.
Please contact Ken Marcellus, City of Dayton Community Development Specialist, at Ken.Marcellus@daytonohio.gov or 937-333-7381 for more information or with questions.