Details

October 23, 2020
8:30AM-1:30PM
Smart Housing Policy: Driving Economic Growth
Online Event
Featuring Governor Mike DeWine, this forum will speak directly to policymakers and housing stakeholders.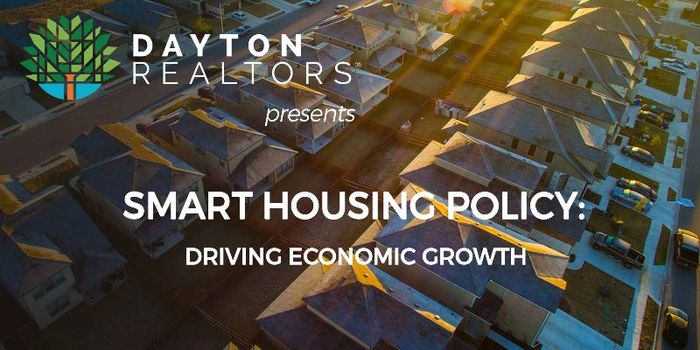 Save the date or register now for this special housing forum event.

During this forum, we will discuss how municipalities that retain business-friendly real estate zoning for middle-income wage earners will see upward growth. This economic development will also affect positive change for the entire region. We will highlight the robust 2020 study on local mid-market housing and provide examples of economically forward-thinking cities who can anticipate growth. We will conclude this forum with ways to advocate for a good housing policy for the Dayton region's talented workforce.
2020-10-23 08:30:00
2020-10-23 13:30:00
America/Detroit
Smart Housing Policy: Driving Economic Growth
Featuring Governor Mike DeWine, this forum will speak directly to policymakers and housing stakeholders. Save the date or register now for this special housing forum event.During this forum, we will discuss how municipalities that retain business-friendly real estate zoning for middle-income wage earners will see upward growth. This economic development will also affect positive change for the entire region. We will highlight the robust 2020 study on local mid-market housing and provide examples of economically forward-thinking cities who can anticipate growth. We will conclude this forum with ways to advocate for a good housing policy for the Dayton region's talented workforce. Event Registration
Online Event