Member Spotlight - Daniel DeVol Builder, Inc.

For over 20 years Daniel DeVol Custom Builder, Inc. has established itself as a premier custom home builder in the Dayton area.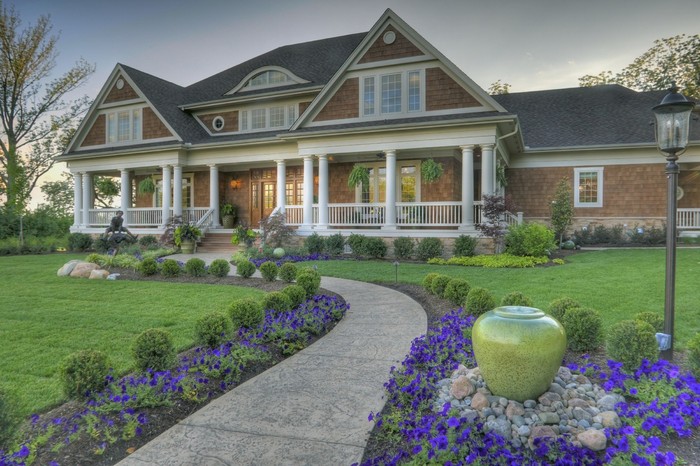 When you think about choosing a builder today, one of the most important considerations is trust. At Daniel DeVol Custom Builder, trust is an attribute that is deeply engrained in their company and is their highest priority.
For over two decades they have been satisfying clients with exceptional design expertise, customer-friendly processes, consistent and timely communication, superior construction quality and dependable warranty service.
Building a custom home requires the creativity and expertise of a large number of professionals, and they have learned that organizing this group as a team greatly facilitates the success of the process.
www.devolbuilders.com
937-848-8035
dan@devolbuilders.com
---
June Member Spotlights
At Choice One Engineering, we take civil engineering and surveying as serious business… and by serious, we mean seriously enjoyable. If you don't enjoy your experience with Choice One, then we aren't doing a good job. Our goal is to make your life easier. We make submittals on time, every time, we communicate frequently to keep everyone well-informed, we admit mistakes, and we do it all with a sense that business shouldn't be boring. We spend half our lives at work—why spend it frustrated or miserable?

Jeff Puthoff, P.E., Project Manager
937-497-0200
jsp@choiceoneengineering.com
www.choiceoneengineering.com

Radian is a full custom homebuilder. The homes we build are unique and are architecturally designed to meet the specific needs and desires of each client. Brian Moore, Radian's owner has extensive hands on experience with every aspect of the building process and will insure that each and every building specification is closely followed.

Dona Niswonger at Union Savings Bank can assist you will all of your new construction lending needs! Loan features:

Interest only payments during construction
1 closing so you only pay closing cost once
Loan amounts up to 90% loan to value
Low interest rates, low closing cost

937.291.2594 office
937.719.1880 cell
NMLS#641550